Aylen Villasenor: A Sunshine Burning with Passion
What are you willing to do for a dream?
For Aylen Villasenor, everything. 
Aylen's dream came with a lot of hardships and perseverance. Moving to an entirely different country and having to leave the life she once knew is a sacrifice she made in order to have the future she wanted. Leaving her family, her friends, her home, and starting her new life here in the US was not easy. At times it is still quite difficult to adjust. However, Aylen has chosen to wake up every morning with a smile on her face and a positive attitude, showing her strength and courage to achieve her ambitions.
Her journey started almost two years ago, when she took a class that made her realize what she wanted to do: to be an aerospace engineer. "Since most universities at Guadalajara do not have that program, I did more research and found out that I could study it here in the United States," Aylen explained. She then ended up discussing her plans with her parents, who supported her decision to pursue her studies and helped her get in touch with relatives whom she can stay with abroad. Once that was settled, off to Arizona she went. 
"I anticipated that emigrating was going to be the most frightening aspect of pursuing my dream of better education, but when I transferred, a sense of uncertainty appeared," she stated. With the sudden change of environment and the difference in culture, it took a while for Aylen to fully adjust. Fortunately, she took advantage of her extracurricular opportunities and found a place for herself. She was able to connect with people of similar interests and became more involved with the community. Through her involvement in various programs here at Agua Fria, like being a part of Earth Club for example, helped her come out of her shell more all the while fostering her interests and helping her develop a sense of belonging. "She is very polite and warm," Ms. Fowler commented. "She is also very personable, so I think anyone that connects with her can easily do so because she is very engaged in conversations." Although Aylen can be shy at first, she is extremely friendly and is an amazing person to talk to once you get to know her.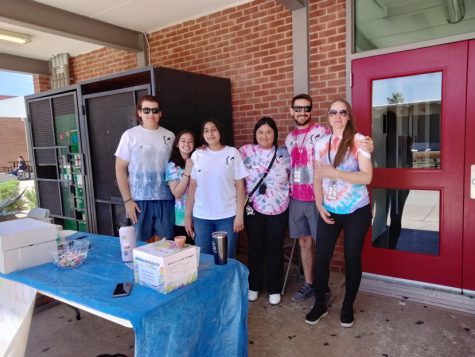 During her time here in Agua Fria, Aylen has gained a new perspective on what once felt like an isolating, disconnected land by staying true to who she is as a person and to always see the best in every situation. She opened her heart to the people, the culture, and the environment, being receptive to what lessons this new world could teach her. Emily Villasenor, Aylen's sister, stated how "she finds the light in a new day: the love of the current life and the teaching of a revived memory." Aylen has always chosen to focus on the beautiful and bright aspects of life rather than to dwell on the challenges it delivers. Through this, she had gained new friends and experiences that made her time here much less difficult. When asked about what her best memories of Agua Fria were, she replied, "I really enjoyed hanging out with my friends. This year I went to watch more sports that ended up being really fun, such as during football and basketball season. Even if I do not consider myself as a practice-sport-passionate type of person, I really enjoyed watching them with the good company of my friends and fellow students." Despite all of the struggles she had in her time here, Aylen is grateful for the memories she made, in which years down the line she can look back and cherish.
Academically, Aylen has made a lot of achievements during her high school career. She took it upon herself to take challenging courses and to join programs that could be extremely beneficial for her future job. She works extremely hard to get the best possible scores she can get in any tests for all of her classes, doing all of her work in a timely manner and more, making sure that she maintains her well-deserved A's. Not to mention, Aylen is also an excellent writer and was once part of the OwlFeed journalism team. "She is such a great writer and her writing style is amazing. So when it came to journalism, it was almost easy for her," Ms. Fowler added.
After high school, Aylen plans on pursuing a bachelor's degree in Aerospace Engineering at W.A. Franke Honors College at the University of Arizona, all the while being a part of the Dorrance Scholarship program which will greatly support her during her upcoming years in college. With graduation only being around the corner, Aylen can confidently say that she has persevered and bought herself a step closer to fulfilling her dreams. "I feel a mix of emotions, knowing that I'm about to graduate," Aylen stated. "On one hand, I am really excited for the new experiences that await me at the university. But also, I will miss what I have here. I have met some lovely people and I feel like the experiences that I went through here at Agua Fria have become a part of who I am nowadays. I am a little bit nervous since I don't know what will happen after graduating, but I really hope I can stay in touch with the people I have met and created new friendships with."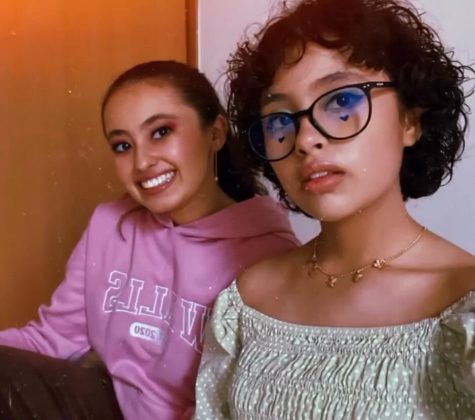 Despite all her worries, Aylen realizes that "nothing is as frightening as missing out on the opportunities to pursue [her] dreams." She is dedicated and persistent. "Persistent because she hesitated, she fell, yet she continued," as Emily said. "She figured out what her goal would be and she stuck to it firmly. She gets up everyday to give her best version to the world because she knows that it needs her. And not everyone flies in the wind knowing that the current will take them far; far from home."
It is not always easy taking a leap to the unknown. Or to fully accept the losses and changes brought upon by making a decision that could alter the course of your life. But that risk also comes with new lessons and adventures. New relationships and new beginnings. Aylen has all the qualities necessary to not only navigate through all the obstacles life may throw at her, but to thrive. Just like a blooming sunflower, she directs her attention to the light of her passion and the hope of the bright future that awaits her. 
As Aylen Villasenor's high school chapter comes to a conclusion, may she reach all of her aspirations and continue to spread her warmth to the world.