Theatre Presents 'The Addams Family' Musical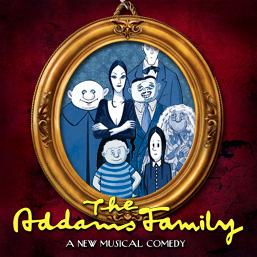 Agua Fria's Theatre troupe is proud to present another musical for the community: The Addams Family! The musical will take place at Agua Fria's auditorium March 4-6. The doors open at 6:30 p.m. and the show starts at 7. It costs $7 to see the show. There will also be concessions!
The show revolves around the classic Addams Family TV show which aired in 1964. Though the musical is very similar, there is a major twist: Wednesday Addams, played by Jimena Chavez, finds what could possibly be the love of her life in Lucas Beineke, played by Carlos Johnson.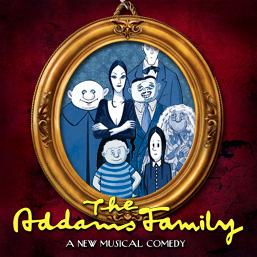 This relationship puts the entire Addams Family in jeopardy. Gomez, played by Bryan Gonzalez-Saldana, keeps a small secret from his wife Morticia, played by Jourdyn Dinbokowitz, and this secret creates a massive argument.
With opening night just around the corner, the entire cast has been working tirelessly to make this show great.
"I've always wanted to have the experience of being in a musical," said Alexis O'Donnell, a junior at Agua Fria. She is playing the role of one of the Ancestors. "I've always done tech, which is a ton of fun, but being in the musical really helps me trust other people more."
This execution for rehearsals and tech has gone quite different this year than in years past. Over $3,000 has been spent for a ton of wood, paint, screws and several power tools in order to efficiently create a higher quality set.
Rehearsals ran until 5 p.m. daily. As the show came closer, we would end at 6. Even out of rehearsals, there was still practice at home. There was even a rehearsal where some of the cast stayed until 9:30.
Each and every cast member was extremely dedicated to putting in all the work they possibly could.
"I've been trying to keep up with everything I am asked to do,"  Alexis said. "I've been working really hard for this show from songs, to dances and even props."
Even though rehearsals would go far into the day, that didn't stop the cast from looking over lines and listening to the music on their own time.
"I practice a lot at home,"  Jimena said. "Whenever I had the time, I would listen to the music and go over my lines." 
All of our practice has really added to a wonderful show. As a cast, we are so excited to bring in another musical to everyone. We hope to see you all at the show!