Senior Goodbye: Seize the Moment. Take a Chance.
Prior to my first day of high school, I was bombarded with so much false information on how freshmen were ridiculed, from getting spat on to getting pennied, you name it. As a wee little freshman, all I could do was believe it. 
I remember walking into the New Gym for the first time on Freshman Only Day and immediately finding out that it really wasn't as bad as people hype it up to be. I discovered that week that nearly all of the student body is warm and welcoming.
It is so surreal that, a super-fast four years later, I am writing this. Little did I know what Agua Fria High School would have to offer. I made friends with so many more people than I could ever imagine. I would become a member of numerous clubs all around campus and take several leadership positions in those clubs.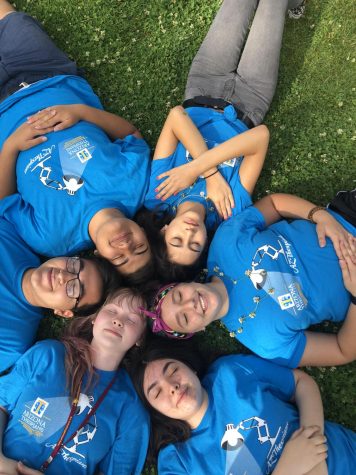 The first club/class I would ever be a part of was ROTC. Though this may seem like a shocker at first, I joined because a friend of mine took it as well. Little did I know that I would be wearing a uniform every week and doing physical training every Friday.
One of my biggest regrets, believe it or not, would be leaving ROTC. After leaving, I've always felt like I've been missing something. It's just something about a classroom you've been in for two years, with familiar faces and teachers. ROTC has been something that helped me break out of my shell and go on to bigger things. 
The next club I would join two weeks into high school is Improv. Yet again, another friend would be the reason why I came out to audition in the first place. Lo and behold, I got on the team and little did I know that Mr. Gonzalez saw my reaction to getting on. I would find out two years later when we were talking. 
I had no idea that Improv would pave the way to what I would spend numerous hours a day after school – theatre. During my sophomore year, everyone on the team wanted me to audition for Legally Blonde, the spring musical. After being nagged and asked several times, I finally gave in. I would audition and get my first ever role: Kyle. That experience was something I will never forget.
Near the end of my sophomore year, I would be inducted as a Thespian. That was one of the biggest highlights of my high school career. It was then that I felt like I was cared for in the theatre community. As a sophomore, everyone in the theatre community was simply so intimidating to me. After being inducted, I got to see more of their soft sides.
By the end of sophomore year, I would also take part in a few more clubs around campus: Link Crew and Journalism to name a couple. I had no idea that I would be a part of several clubs across campus.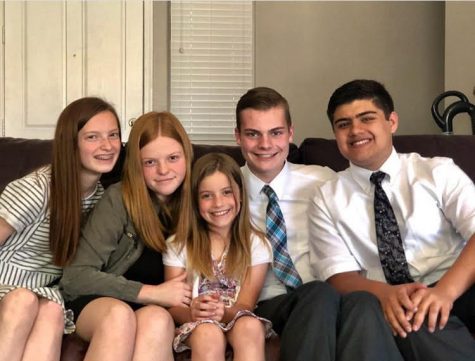 My sophomore year was easily the biggest year of my life, for one huge reason outside of school. On March 20th, 2018, my life would be changed forever. This would be the day I would be adopted into a family. I finally found closure around people that I KNEW I loved. During the process, I was shedding countless tears.
That will be an experience I will never forget. I finally felt like I had a foundation around six other people I love and cherish. My life finally felt complete after a hard three years.
Junior year would be a massive year as well. This would be the year I would hold the first of many leadership positions. My first one would be as Improv Co-Captain alongside Emma Parry. Improv, in general, has ultimately paved the way to where I am today. 
Junior year is also where I started my journey here in journalism. I started out writing for the Lifestyle section. Soon, I would become OwlFeed's News Editor and then become Editor-In-Chief in the first semester of senior year.
Journalism has definitely helped my writing skills. I can now write more efficiently and simply sound better. I have also built really strong relationships with people in that class. It's crazy what happens when you take one class because of the teacher. I didn't know I would learn so much from this class.
None of this would be possible if it weren't for all the people that influenced to keep going and to try new things.
The first two people I would love to give a HUGE shoutout to is to Carter Warren and Gabriel Garcia. Moving into Arizona in the middle of 7th grade was one of the toughest things I've ever done. On my first day of school, you two were so welcoming and willing to help me. It is because of you two that I had the power to keep going in life. Gabriel, wherever you are, I hope you are doing well. Carter, I'm sorry I broke your arm with my head. 
I also want to give a thank you to Sydnee Messerschmidt! From our peer tutoring days in 8th grade to now, we have really seen each other grow, from complaining about math class together, to practicing our lines. We have been through thick and thin together, and I am more than happy to say that we are friends. Keep in touch!
What's up Dallin! We have been through SO MUCH together! It's so weird to think that four years ago we were pulling a handcart together for three days. I really appreciate the days we had in seminary, Honors Bio (we made some pretty dope shoes), and AP Lit! If I can have one more normal day with you, I would take that super quickly! You're the best!
I also want to give a huge shoutout to Alex Dias. She is literally the reason why I joined Improv and decided to stay. Consequently, that led me to join theatre club. She has indirectly influenced me so much and has really shaped me into the strong person I am today.
I also want to give a huge thank you to Lauren Mitchell. I am so happy to create all of our memories together in journalism. When you first became Editor-In-Chief, I was so happy and willing to help you with whatever you needed. You repaid that favor when I became Editor-In-Chief. Through thick and thin, you have always been there to help me emotionally and mentally. I am so happy to go through everything I've gone through with you.
A senior goodbye wouldn't be a senior goodbye without thanking all the teachers who have guided me along the way.
A huge shoutout to Chief (wherever you are), Colonel and Senior. You guys rock! All three of you have done so much for me that you don't even know. I'll miss you guys so much, and thank you for everything you do.
This massive thank you goes to Mr. Jovanelly. You and I both know that my first semester of journalism was an absolute trainwreck. I wrote very mediocre stories and decided to not even write a few of them. Next semester came and you decided to make me your News Editor. It was because of that that I decided to step up my game and go above and beyond what was expected of me to this day. Thank you for that one small gesture Mr. Jovanelly. That has really helped me manage my time more efficiently.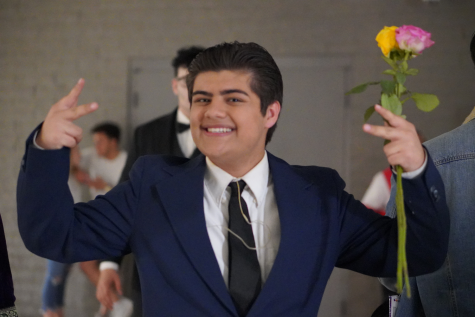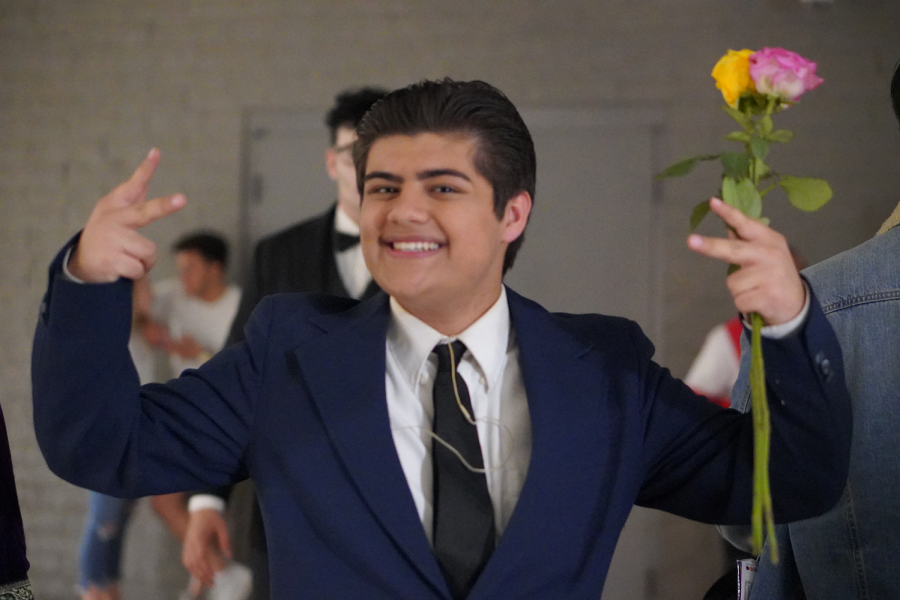 Last, but certainly not least, I want to give a huge shoutout to none other than Mr. Gonzalez. I'm SO happy I got to be in your presence throughout my entire high school career. You have seen me at my highest point and at my lowest. You were always there to help me with all of my problems. There is nobody that has influenced me more than you Mr. Gonzalez. I am grateful for you to be on my side. I am also beyond grateful you didn't leave this year. 
Well, you are probably wondering what this theatre-geek wants to do when high school is over for him. It was so hard to come to the decision. As the time to choose came closer and closer, it only makes sense for me to join the Air Force. As my family moves to Minnesota, I will find my way to Texas for basic training and become acquainted with Air Traffic Control. From there, I will see where the road takes me.
If there is one thing I want you to get out of this, it's that you need to take every day of your life like it is your last. Us seniors were not expecting to write these stories in our homes. We were not expecting to not see our friends again for a very long time. We weren't ready for banquets over Google Meets, or for lessons over Zoom.
You never know when the time will come. That being said, take those chances. If you screw up, that's okay! Use it as a learning process and make better decisions later! Try new things. You never know what doors you will open up for doing so.
It has been a privilege to write for OwlFeed. Thank you again to everyone who has crossed my path… ESPECIALLY to the ones who don't like me! You guys are my motivation to keep going in life!