The Genuine and Driven Rian Cameron
Now I can't tell you Rian's favorite color or her favorite movie or even her deepest darkest secret. I'm not her best friend. I may be just a friend but I can tell you that everyone around her loves her.
When I first met Rian, we had no idea what we were doing. Journalism was completely new to us and as far as I was concerned, I wasn't in it to make friends. I just wanted to learn about the subject and get better at writing. 
Eventually though, I had to turn around and talk to her. She was my editor after all but what I found was something more.  
I found someone genuine and driven, and also Jesus has a way of drawing people together. I think it was inevitable that we would talk even if she wasn't the editor of my section.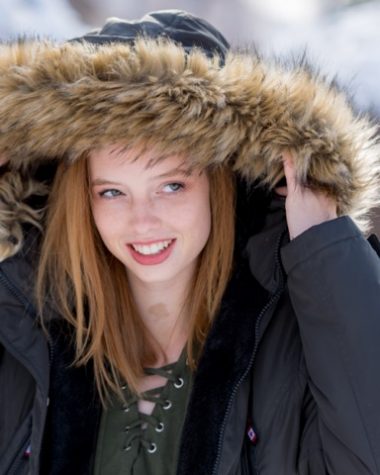 Eventually, Rian became my sounding board for story ideas and my gossip partner. We would talk about the drama that had happened that day. 
I would even go as far as to confide in her when I didn't want to talk to any of my other friends about something.
Brooklyn Stutler, a senior at Agua Fria, said, "Even though she could be going through something much worse she would still listen to your problems and be there for you no matter what." 
This just goes to show that not only is Rian Cameron hardworking and a leader but she is also a great friend. She is someone that you would always want in your corner.
Even in choir class, Rian, as the alto section leader and club president, encouraged people to be better and do better. "Her ability to raise the ability level of everybody in her section, while still having a great section rapport was incredible," said Mr. Garcia, the band and choir teacher at Agua Fria.
One thing I learned about Rian in the year that I've known her is that however many jokes she cracks about how much she procrastinates or doesn't want to do something, she will always be the very first to come up with an idea.
She'll always be there to help you when she hasn't gotten anything done. Rian could have a whole conversation about how much she procrastinates the whole class period and she'll still come in the next day with at least half of her story or more done.
She'll tell you that she spent all night getting it done and it would be one of the most passionate and composed articles in our section. 
Which brings me back to the fact that Rian, without even trying, is one of the most driven, passionate, empathetic and hardworking people I've ever known.
These words came from her friends, her teacher and even herself.
Rian is someone who, if she doesn't understand something, will ask more questions and eventually figure it out. If she wants something she'll set her goals and eventually achieve them.
"Rian always sets her goals and always meets them," said Ethan Hohbein, a senior at AFHS.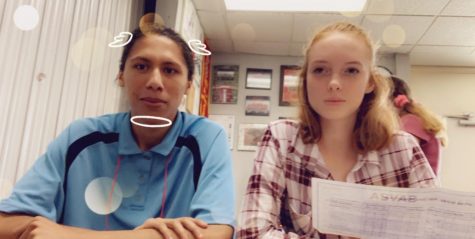 In fact, I find this to be one of the things that makes her unique along with a lot of her other small quirks, like talking to herself on occasion. I noticed this unique trait of hers in journalism class when she was writing her stories with her earphones in, trying to block out the world.
She's very proud of the stories she's written in journalism. She even went as far as to say that she "considered a lot of what I wrote in Journalism this year to be some of my biggest accomplishments," Rian said. "Journalism this year has really reunited me with my love for writing."
Another one of Rian's best accomplishments was setting up an event for choir that consisted of a movie night, pizza and karaoke.
"The whole event was put together in hopes of spreading awareness and I think we accomplished that," Rian said.
If I'm going to be completely honest, Rian has shown me and other people what it means to work hard. I can't list off the things that have changed about me since I've met Rian but I can say that it was all good. 
I can say that because of those changes, I'll miss her when she leaves to go change other people. To go set an example for other people. So with the best of luck, I hope that Rian gets everything good that she deserves because she's earned it.