The Intriguing Open World of GTA
Open world games took the video game industry by storm when they first came out. 
The thought of the player having an entire virtual world all to themselves and being able to do whatever they wanted captivated players all across the world.
Instinctively, when you hear or read the words "open world game," your mind probably thinks of the Grand Theft Auto series, and for good reason. 
Rockstar games was one of the original pioneers of the open world game genre. You may think of the newest release in the Grand Theft Auto series, 'GTA V,' with its elaborate open world 3D environment, but it wasn't always like this. 
You may not know this, but the Grand Theft Auto series came to be because of one of Rockstar's projects failing. This "failure" was known as "Race'n'Chase." In this game, the player's objectives were as follows: they had to become a racer or a police officer and race against the opposing group. 
While working on "Race'n'Chase," Rockstar studios (then known as DMA Design) ran into a bit of a problem. There was a glitch in the game which would cause police to start ramming into the players vehicle. When the project leaders of the game saw this, they decided to hold onto this "mechanic" which was really a glitch and used it as a base for Grand Theft Auto.
Eventually when Grand Theft Auto came out in October 1997, it received great reviews and was even a best seller in the United Kingdom. 
The first two entries in the Grand Theft Auto series were known for having a birds eye view above the various cities they both took in.
With the release of Grand Theft Auto III in 2001 everyone turned eyes to see what Rockstar could do with new hardware, being the then-new Playstation 2 and original XBOX. 
Rockstar had been able to create a whole new world that was way better than anyone could've ever imagined. They took the game to Liberty City which was Rockstar's virtual interpretation of New York. 
Instantly, players were able to see how much effort went into making the in-game city feel alive, whether it was cars having their own routes, obeying traffic laws, or pedestrians walking around and even carrying grocery bags. Safe to say, Grand Theft Auto III was a huge success.
Grand Theft Auto III amazed a lot of people when they were young. I remember borrowing Grand Theft Auto III and booting it up for the first time and being amazed at how everything mimicked the real world.
Jacob Coleman, a fellow OwlFeed journalist, has had a similar experience, saying, "I remember playing for the first time and seeing cars drive around and people walking. It was cool because it was the first experience I have had like this."
Fast forward twelve years to Rockstar Games latest entry in the Grand Theft Auto series Grand Theft Auto V. Releasing in September 2013 Rockstar did it again, taking the world by storm, this time earning a mind blowing $800 million in the first day of release and an outstanding $1 billion within three days of release. 
From 2001 to 2013 Rockstar has added a great number of small details to its games. 
Grand Theft Auto V now took place in the fictional city of Los Santos, Rockstar's fictional Los Angeles. This was revolutionary as it was the biggest map to date and had the most features that brought it ever so close to being well a simulation of the real world.
You could be walking down the beach and encounter someone playing with their dog. You could even take a look at the virtual Hollywood Walk of Fame. Walking down the busy streets of Los Santos you may hear people complimenting cars, having a conversation, talking on the phone, even taking selfies, and having a drink in a bar with friends. This fictional city was truly thriving with all of its inhabitants. 
At this point, the game became a life simulator in a sense. You could even participate in new hobbies and activities, these being tennis, scuba diving, darts, triathlons, flying school, or street races. You could even own a taxi company in which you could pick up passengers.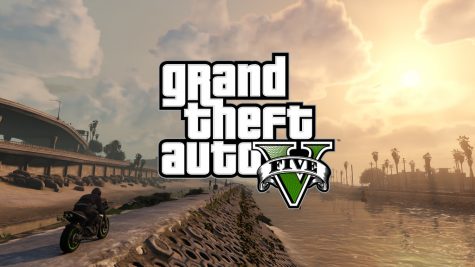 Of course, this was all amazing, seeing as they had opened up a bunch of new possibilities, one of them being virtual reality being incorporated into the game by modders. This allowed players to get even deeper into the world of Grand Theft Auto V. This, along with the added first person view on PC, which was a great fixture.
With the new consoles that came out recently, players all over the world are waiting to see what Rockstar is going to do for their future releases involving open worlds.