Meet Bernadette "Everette" Negron-Taylor
Meeting this beautiful individual leaves you with a smile gracing your lips and a laugh leaving you breathless. Bernadette Negron-Taylor is great at many things, and making the world happy is one of them.
Bernadette, aka Everette, is a 17-year-old student at Agua Fria High School in their junior year with the pronouns they/she/he. Not only is Everette a dedicated student, but they are also looking forward to this year's sports, specifically volleyball and dancing on the pom team. Because she's played volleyball for 4-5 years and is very passionate about the art of dance, I know for sure Everette will contribute an important and vibrant role in Agua Fria's 2021 sports teams.
If you ever get to meet Everette as I have, one of the first things you notice about this individual is their interesting taste in style. With regards to the multitude of styles Everette has taken a liking to, he has dabbled in soft aesthetics, emo/alternative, streetwear, and even the classic fundamentals of style that are definitive to society. 
Everette's colorful personality is mirrored by their love for lively and fun styles which is one of the things I love about them.
"I love to do different things with my style," Everette said enthusiastically. "There are so many aesthetics in the world and I want to try as many as possible."
Not only does fashion hold a place in their heart but possibly even their future. After Everette's junior year, she's planning on signing up for the Dublin Institute of Design's online program. It's a trade school for fashion in Ireland which will expose the style realm even further and jump-start his path to a career in the fashion industry.
Everette continues to capture an audience not only with their style but with their passion for writing in journalism, where they serve as OwlFeed's opinion editor. 
Being that this is Everette's third year of this class, her talent and affinity in writing are revealed through all of their work on the OwlFeed website. And with their love for reading and writing, came the desire to even make it a side job when they're older.
"I read daily because it takes me away from the world," Everette said. "My love for reading and writing can't be described. Writing is a passion of mine because you get to tell a story, an original, and it shows your individuality." 
Even with the passions they have now, Everette still finds himself wanting to travel the world. Already having been to California and Mexico, they still want to further explore these areas. 
When asked what other states or countries they would like to visit, Everette said, "Canada, so Vancouver and Montreal. And then Oregon because it's just so pretty there."
A character of many layers, Bernadette is a person who has many hobbies which make them happy and only wishes to make others feel the same way. Seeing Bernadette again was something that made my day, and it is easy to say that I leave our conversations learning something new with a smile on my face. I find that it's all because of the extraordinary and fun "Everette effect."
About the Writer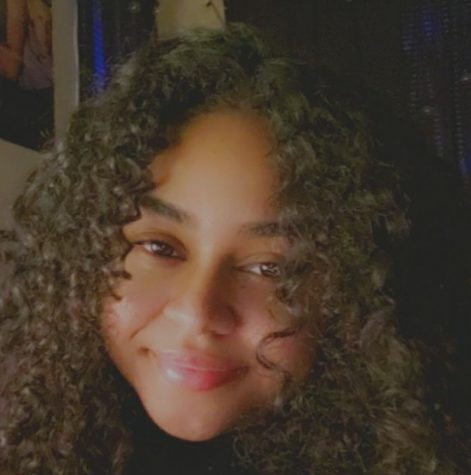 Simone Chery, Media Editor
Middle child, high school senior, born and raised in Arizona — these are all the basic things you may already know about Simone Chery, but there is so...