Meek Mill Under Fire For Explicit Album Cover
A startling battle between Meek Mill and social media took place October 11 over his explicit cover on his new album, 'Expensive Pain'. The cover features several naked Black women, and the side of his tour bus has this displayed for anyone walking or driving to see. 
Many women even claimed in the comments of his tour bus photo that his album cover displays a frightening amount of disrespect for the  Black female community. They even go as far as to say that this hasn't been his only display of his lack of respect for Black women or women as a whole over the years.
I haven't heard a peep from this artist since his feature on the track "Purple Lamborghini" from Suicide Squad. Let's be honest, you've probably heard more about the unproblematic queen Kiera Knightly than Meek Mills.
However, it could be because I don't follow Meek Mill's career as closely as I would someone like Olivia Rodrigo or even Kehlani.
Unfortunately for Meek Mill, he hasn't just piqued the interest of me but the entire internet as well. It's only natural that gossip channels, sites, and pages are always selling some kind of story and he would happen to be one of them.
What I wasn't expecting was the outrage and judgement that the internet was slinging at him. It surprised me even more when I realized what the outrage was truly about and needless to say I wasn't the only one.
"I haven't heard anything about Meek Mill in a while," said Cassondra Garcia, the parent of a current Agua Fria student and a former listener of Meek Mill. "So you know, hearing about something about this after so long of not hearing about him kind of shocked me." 
One of the main concerns is not that the album and bus covers are so graphic but that they are being showcased to the general public, not just to adults but also children. You can control, to an extent, what kind of music your child listens to but not what they see when they're walking down the busy streets of New York City, the city millions call home.
However, according to The Shade Room, "Despite the backlash, Meek's album has been doing pretty well. 'Expensive Pain' debuted at no. 3 on the Billboard 200 album chart this week, according to Billboard."
This statement begs the question: did all the controversy really only deepen the pockets and further the career of someone who is deemed as disrespectful to the Black female community? Was the social media beat down of Meek Mill even worth it if the album was still going to be supported, maybe even more so than before?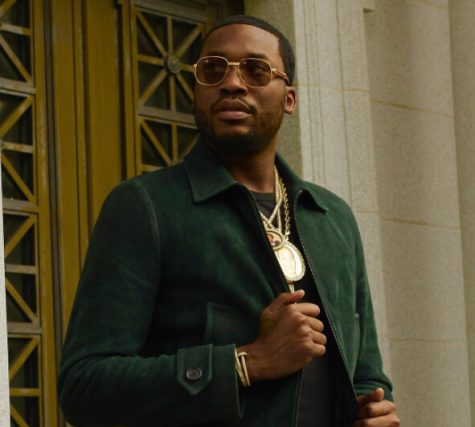 However, the songs in the album speak for themselves in their own way. In an interview with a reporter from the Philadelphia Inquirer  when talking about specific songs in his album, Mill states, "It's all PTSD." The three songs that he happens to be talking about are "Halo," "On my soul," and "Cold Hearted III."
Unfortunately though, even if the songs do speak for themselves this wouldn't be the first time that an artist has gotten away with being deemed publicly disrespectful and still succeeding. For all of society's flaws it seems we still support those we would deem as practically canceled.