Summer Walker is Apparently 'Still Over It'
Summer Walker makes it abundantly clear that she is very much 'Still Over It' when it comes to her relationship drama. In her album by the same name, released Nov. 5, she details her relationship with producer London On Da Track and her pregnancy. 
Summer explains in a song that her relationship with London when she was pregnant was anything but good. "How could you make me spend my whole [explicit curse] pregnancy alone," she asked in her song '4th Baby Mama.'
However, she doesn't just talk about London leaving her during her pregnancy. Oh no, Summer talks about his infidelity in the relationship, his lack of responsibility towards his children, London's baby mamas, and her emotional detachment to him at the end of everything.
Needless to say, 'Still Over It' just about blew me out the dang water and then some. So without further ado, strap into your seats ladies and gents because if you haven't heard this album yet you're going to want to. 
But before you do listen to it, though, I'm going to verse you in the ways of this beyond-messy album in about 500 words or less. So pay close attention because it's about to get real.
Walker takes you for a loop more than once with her bold statements and thinly veiled resentment for her baby daddy London.
That's not all though because she has people in her songs who are not only supporting her but telling her to own her narrative when London's latest conquest starts taking to the internet all of the juicy bits of their life.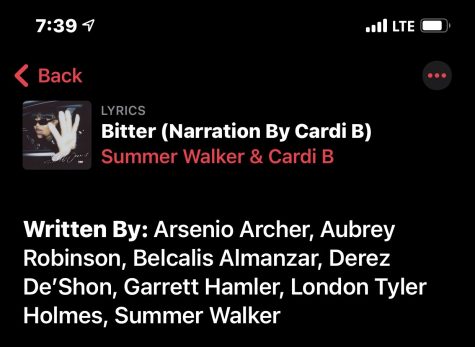 In the first track, she has Cardi as a narrator telling her to not let anyone take the narrative away from her. Cardi tells her to own her story and "say it in a beautiful way, in [her] music," on the track 'Bitter,' one of Summer's fan favorites as well as the first track of the album.
However, if you think that was all the mess that you were about to get you were sorely mistaken because it gets messier.
So let's throwback the sheets a little on this story. In late August of this year, Walker made a video on Instagram stating that she doesn't want to be bothered by London and his baby mamas anymore. "Leave me alone," Summer exclaims several times throughout the video. 
She even goes on to explain that the drama between her, London, and the mothers of his other children should no longer exist as she is done engaging them with petty arguments.
Following that statement, she released her album which raises some questions as to London's involvement in the creation of it.
In turn, London later makes a post on Instagram and Twitter clearing up the rumors that he produced her album by making it clear that he helped write her album as well as produce it. If you don't believe me here is some indisputable proof.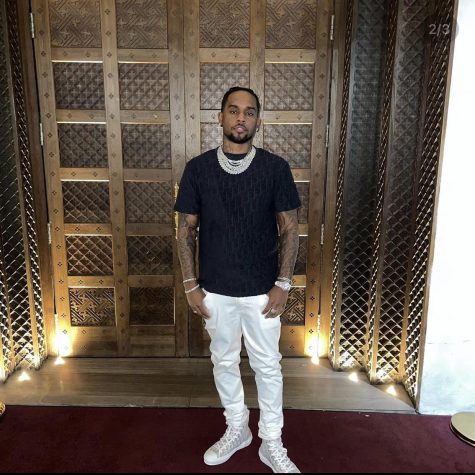 I told you it was going to get messy.
Unfortunately for Summer, this makes her album a deal-breaker for some people. "How do you make an album talking about all the bad things someone has put you through and then have them write the songs with you," Casondra Garcia, an Agua Fria parent, asked disbelievingly when told that London was credited on as many as ten songs on Summer's album. "It's just too much baby mama drama," she added.
Summer Walker doesn't hesitate to put London along with a few other people in his life on blast throughout her entire album. 
If petty and messy was an album, it would be 'Still Over It' but that doesn't mean the album isn't a good listen if you're on the prowl for new songs to meet your chaotic or even heartbroken mood.
In true fashion, Summer Walker makes her new album her greatest yet, even with all the drama surrounding it. 
Expect heartbreak and chaotic neutral tones wrapped into an album meant to showcase a long-overdue end and a new start all in one.