Ge'onnicka Henry: Dreaming Big for the Future Ahead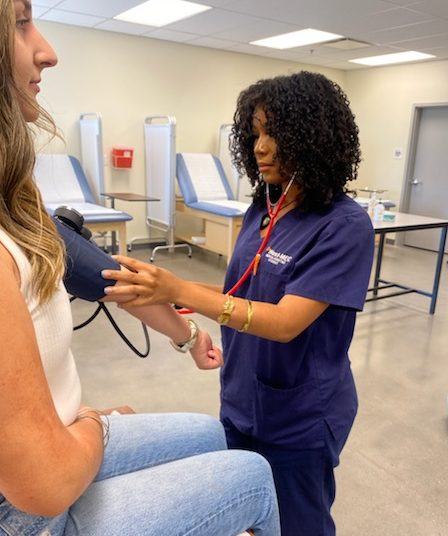 Centered in a room of busybodies clothed in midnight blue scrubs, Ge'onnicka Henry circles the quartz countertops covered in tubes, needles, and other metallic sharp instruments to reach the phlebotomy station. Having come from the pediatrics room within the lab, the crying from the robotic babies faded from her ears before she released a sigh, ready to draw blood from another soon-to-be doctor.
What is it, to be phenomenal? Take a glimpse at Ge'onnicka Henry and you will know. 
It is impossible to overlook the fact that Ge'onnicka is a remarkable soul. She is admirably diligent. She is beautifully unrestrained, academically and socially, in addition to being a strong black woman…she is just that, everything, and more.
Ge'onnicka Henry is a senior at Agua Fria High School and soon to be Wildcat at U of A. 
When she dreams, she dreams big, and through her perseverance, those dreams come true. In the graduating class of 2022, Ge'onnicka has attended Agua Fria all four years with transcripts detailing her personal growth as well as her love for the medical field and the career path of dermatology.
From Medical Foundations to her position now as a student at West-MEC, Ge'onnicka, aka Geo, has achieved a lot in the past few years up to now. In months' time, she will be interning at  Banner Health due to her outstanding efforts at West-MEC and the networking she has committed to.
Not only does she dream of being a dermatologist, but she also dreams of living a lavish life which she wholeheartedly deserves. In 10 years' time, after her time at U of A and longer after Agua Fria High School, Ge'onnicka has her future planned out and the scene she envisions is beautiful.
"I see myself as most likely traveling, definitely owning a beach house. A penthouse in New York," Ge'onnicka said enthusiastically. "I'm going to have two different cars: one Porsche, one Tesla. And of course, taking care of my family. I also really want to own my own dermatology practice. I just don't see myself working under nobody."
Ge'onnicka shoots for the stars and the journey towards her future leaves her excited. When diving deeper into how Ge'onnicka has developed and grown throughout her senior year and how she continues to persevere, she explained the obstacles she faced and ultimately overcame.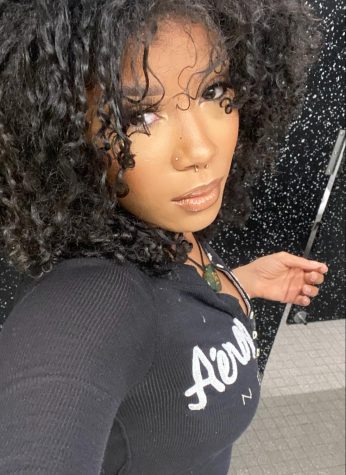 "My senior year has been crazy just like everybody else's," Geo'onnicka said. "It's the first time back since the whole Covid thing. Just transitioning back from being online to in-person really made a difference, and it's been hard to sort of adjust. My grit definitely comes from struggling online and trying not to be in that same mindset anymore and also I'm just scared of failure."
Despite her struggles, Ge'onnicka has been known for her hard work and beautiful character. A very close friend of hers, Faith Ogie, shared what she loved about her disposition.
Having known Ge'onnicka since the sixth grade, Faith expressed there is much to love about her such as someone who doesn't care what others think and is strongly self-assured, along with many other beautiful attributes.
"She's observant and be knowing everything, which is a great trait," Faith said. "She doesn't need people's approval or permission, she does her own thing and that's really nice. Even though with everything she faces, her struggles, she still is able to make something of herself, and that's inspiring. She is definitely someone to look up to."
Faith and Geo's friendship goes way back, so Faith wanted to honor Geo's accomplishments as well as their long-lived bond and send her off with a nice and small piece of advice.
"Take it easy and trust your instincts, Ge'onnicka," Faith said.
Sounding completely and utterly happy for her friend, Faith isn't the only individual who is proud of Ms. Ge'onnicka Henry. Pre-Calculus and AP Calculus teacher Mr. Boothman is someone Ge'onnicka will never forget and vice versa.
Ge'onnicka's notable tireless efforts are commended and appreciated by all her teachers, especially Mr. Boothman, who she considers her mentor.
Seeing her as driven, compassionate, and diligent due to her already busy schedule, she always makes room to better understand the curriculum and get help whenever she can during the school day. Having attended almost all his EOTs and many advisories, Mr. Boothman often witnesses the hard work and dedication of Geo every day.
Alongside these efforts, he recognizes her kindness as well. There are many humorous memories within the Pre-Calculus walls, and Boothman shared one of them with a crinkle beside his eyes and a smile on his face.
"The number of times she's come to me this year and has told me she was going to drop out — she never would and I know she never would," Mr. Boothman said. "She has such high expectations for herself."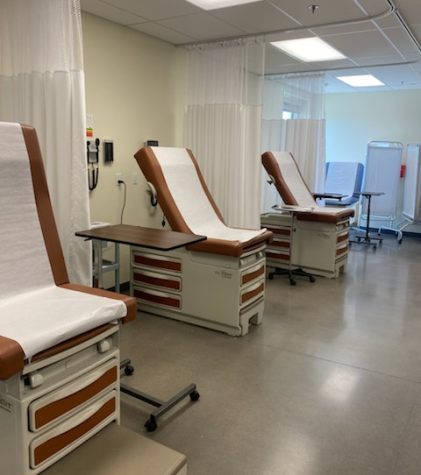 Seeing her improve throughout the year, as she goes off to college, attends her internship, and into the real world, he left her with some advice for the future.
"She's just so capable," Mr. Boothman said. "And I think she doubts herself but she doesn't need to. And I know that's a really easy thing to just tell a person but especially in her case, she doesn't need to. She can achieve anything she wants."
To really top it off, I'd like to list some of Ge'ionnicka's many accomplishments throughout her four years at Agua Fria High School. During her time with the Health Occupation Students of America (HOSA), she orchestrated one of the blood drives, participated in the HOSA biomedical debate and won third place, volunteered at St. Mary's Food Bank, assisted in orchestrating the supply drive for the Gila Bend flood, which made about $3,000 worth of supplies, got into U of A and is majoring in Basic Medical Sciences and College of Medicine, not before being offered the Wildcat Excellence Award scholarship.
Her legacy burns through Agua Fria, a glowing light with her name and achievements which are greatly respected. Ge'onnicka Henry… I, your dear friends, teachers, and Agua Fria wish you the best in your future endeavors.