Donovan Mitchell Traded to Cleveland Cavaliers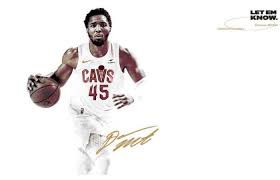 David Shaw, OwlFeed Sports Reporter
September 22, 2022
Did you know that one of the best young players signed with the Cleveland Cavaliers?! Donovan Mitchell was traded to the Cleveland Cavaliers for Lauri Markkanen. They sent him there for three unprotected first round picks (2025, 2027, and 2029) and they sent them two pick swaps. Colin Sexton has agreed on a four year, $72 million signing, and a trade deal to join the Jazz! 
The word around is that the Cavs have the best chance to make it to the finals with a promising young team including Donovan Mitchell, Darious Garland, and Evan Mobley. With some of the top guards in the back court for the Cavs, both of their scoring values are likely to go up. They're going to have some good movement with Donovan Mitchell on their team. Both Donovan Mitchell and Darious Garland are both in the Top 5 of field goal percentages. 
The Cavs will probably have one of the best starting fives in the league. The Cavs will also have a lot of defensive talent with Jarred Allen, Darious Garland, Evan Mobley, and Donavan Mitchell. Espn Source Adrian Wojnarowsk says that " the Utah jazz downgraded with players rather than upgraded their lineup." Once adding Donovan Mitchell to the Cavaliers, they have entered the loaded east which includes the Brooklyn Nets, Miami Heat, Boston Celtics, Milwaukee Bucks, and Philadelphia 76ers. Espn Source Adrian Wojnarowsk said, "Dononvan Mitchell has one of the best competitive young mentalities as a 25 year old." 
Additionally, Donovan Mitchell has some of the best leadership, teamwork, scoring and assisting abilities in the league. The Cavaliers' major deficiency is not having someone that can consistently score the ball, and can score from anywhere on the court. Once they signed Donovan Mitchell, they knew that he could be the one to do it. They have been eager to have a chance to get another banner in their arena and now they have Mitchell to get them closer to one. There were a lot of teams that did want Mitchell, but only one team could have him. 
The Espn sources and people thought he was going to the New York Knicks. If he did go to the Knicks, he was going to be traded for Quentin Grimes and RJ Barret. The Utah Jazz didn't feel like that was enough for Donovan Mitchell. New York definitely showed the most interest in Donovan Mitchell.
The Timberwolves tried to add Donovan Mitchel to that trade with Ruby Gobert, but the Utah Jazz knew they weren't going to have a good trade for both their top players.  Overall, the Cavs will have a plus win percentage, and have a good chance for a future if they keep a good reputation with Donovan Mitchell.