The Spirit of the Owl
As you're watching a high school football game waiting for your team to score a point, you hear this loud hoot coming from the stands. Looking over you see a big, celebrated section of the bleachers, filled with students and decorated posters. However, it's not just students that fill the stands; it's their school pride and spirit. This school spirit is seen cheering on the players on the field and even throwing shade at the opposing school. You hear chants and even see powder thrown up in the air.
Agua Fria High School is a school located in Avondale, Arizona, and it's filled with lots of diversity, creativity, and school spirit. Being the home of the Owls, our school has to show lots of pride in holding the name "Owls". The people that truly show what it means to be an "Owl", are the student council students. These students are in charge of making the school a better place for the whole student body. Making famous events such as homecoming, prom, tailgates, spirit weeks, and the lively student section for the football games.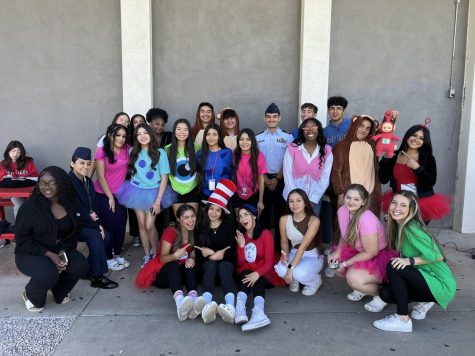 Although, there are many things that occur behind the scenes that we are not aware of. But there are many things that we, as the student body, don't see. We don't see the planning, the dedication, and the time being put into making these ideas into reality. From having to attend meetings outside of school hours, to even having to plan things during summer break.
When interviewing Ms.Rams, the Psychology and temporary student council teacher. She herself had a realization of how much of a process goes into creating school events. "There's a lot of organization, brainstorming new ideas, and getting approval from the school," Ms.Rams says, "and I think that people don't realize what goes on behind the scenes."
As Ms. Rams enters the student council team, she really admired the passion and engagement the students bring.  "I really enjoy working with a group of spirited students. They make it a lot of fun. They give me a lot of grace while I'm trying to figure things out, and they are patient and encouraging."
As I sat in to observe Student Council and what goes on behind the scenes, I got a good idea of how the team works, and what it's like working on making events. As I walked in, the whole class was there and already handling today's business. From people making posters to people working on slide shows. One thing that is clear about Student Council is that most of it is time management. They have many things that need to be done, and there is no time for procrastination.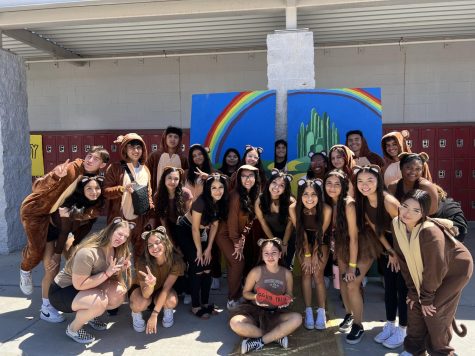 One thing that was shocking was that all Student Council members have to get a food handler card for the tailgate. If you don't know what a food handler card is, it's a certificate that gives you the ability to serve food to others. In the state of Arizona, getting your food handler card costs $7.95. The tailgate takes time to plan, from making sure that the people are booked that night, to creating menus, and ensuring that inventory is ready to go. 
The environment of the class and the students is welcoming and inclusive. Everybody knows each other and works well with one another. Ruben Anaya, a Senior here at Agua Fria and now the Student Council President, has something to say about the environment in STUCO, "There's never a day that I'm not excited to come in, cause it's so much fun. I love leading it as well. I've been doing it for like four years, which is crazy. It's very fun, and everyone is really happy to be here, so it's a good environment."
The hustle doesn't stop, since everyone has something to do. The leaders of Student Council are always there if needed, as they are observing and making sure the class is on track, and making sure that things get done. Vanessa Carranza, a junior here at Agua and a Student Council member also says with joy, " I enjoy the people, the people bring so much energy. They bring so much fun into STUCCO, and it makes it easier to work with them."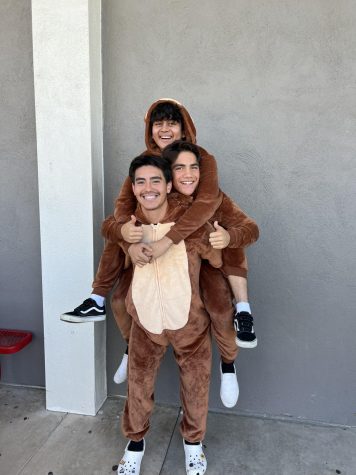 As I kept interviewing Ms.Rams, she gave me a good insight into how many things the Student council does. "They do lots of advertisements for clubs, sports, and band. They are currently working on band posters for an upcoming band competition. They also work with groups that come on campus. There's just a lot more that goes into stuff that people don't realize, like the little details of planning all these events."
One thing that gets overlooked a lot is how much goes into all of this planning. Ms. Rams states, " I wish the student body just knew how much had to go into each and every decision. It's just not a quick decision on a whim, to create an entire spirit week. You have to think about every single day, the different events. And even to get something approved to pay for it, you have to get forms signed and get it approved. There's just a lot that goes on, and that takes time. I think that's the main thing, there's a lot that takes time that people don't realize." 
All these are responsibilities that the Student Council takes care of. They need a way to keep everything under control. I asked Ruben, " How do you keep everything under control?" He responded by explaining the way Student Council works. "We have an executive board. It's seven members of Student Council that were picked to run it. It's a student lead class, so we kinda lead the class in the right direction. The executive board has experience in this because we've all been in Student Council for a while. The experience part makes that class run efficiently."
As Homecoming is right around the corner, Student Council has been hard at work creating the event itself, and making sure everything goes as planned. Now, you may be asking what the process was like for picking the theme. Speaking to Ruben, he explained the thinking behind twisted candyland. " It originally started as regular candy land. But we also had the idea of just doing Halloween. The reason why we didn't choose Halloween as the main theme, was that not everyone celebrates Halloween. Then we tried doing candyland, but it was very much childish… I guess you can say. So we kinda took the best of both worlds and did candy land but with a twist. We picked out this idea in early August before school started."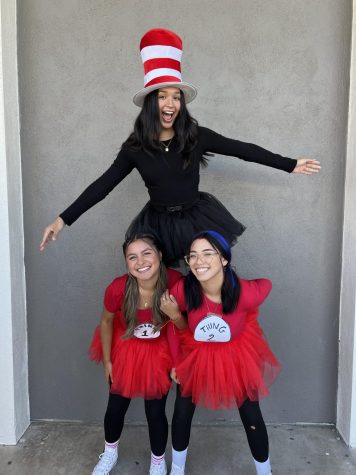 Now that we know what the theme is. What could we be expecting from homecoming itself? "You can expect something spooky." said Ruben, " If you go to all of the events it kinda leads up to the dance itself. It kinda gives you a realization of how fun the dance is going to be."  Vanessa also said " You're going to have so much fun! The decorations are beautiful, it's very well organized and nice."
By now you may have realized how much actually goes into creating school events. From planning months in advance, to having various things to do, and even making sure things are good to go before the big day. So when you're out there on campus and seeing posters, and seeing new school events, think about the team behind all of that creating what is known as the Owl Pride!