December holiday deals are back!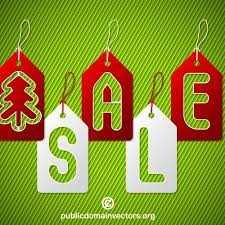 'Tis that time of year for warming up some hot chocolates, stuffing our faces with colorful gingerbread cookies and minty candy canes! The weather is succeedingly getting cooler, leaving many residents in complete awe of the common festive patterns of red and green all over traditional parties. Of course, this is making everyone feel delighted, but we can't forget about the holiday deals finally coming back. From global events such as Amazon prime day, Cyber Monday, Black Friday, and more, there have been many opportunities to get gifts, possibly for people interpreting the act of being notoriously good this year. Though, sales don't end there; retail stores will continue to give customers a chance to do their last-minute purchases up until late December. It's best to interact with these sales, and seek toys, appliances, furniture, clothing, or additional items to fill up those empty stockings!
The ongoing rampage did not stop after Black Friday, which initially took place. People had been astonished when they found out Levi's, Tommy Hilfiger, Polo, Nike, and more had made an arrangement for an extensive sale. Most stores average from 40-60% off, depending on the retail store that you shop at. It's expected that a lot of these will additionally give you free shipping; that's only if you do choose to order from their official websites. As for the reviews, occasionally, it never does disappoint a customer. 
A former student here at Agua Fria, Shaniya Walters, mentions that the "sales are good and great to take advantage of especially during the holidays." She truly did prioritize this statement after briefly claiming she purchased "new outfits" and "gifts" for herself and her mom. Jumping to another fellow Agua Fria student, Matthew Maobe, says that the "discounts this year were alright". However, he hasn't gotten anything yet, but luckily he has the option till deals expire.
The genre of apparel, technology, and accessories is looking quite popular for this year's Christmas. Brewing machines for coffee to start the day off with during the cold season. Fitness gear to help maintain your productivity and muscle. If you like to chill and relax: laptops, tablets, and tv screens are available at discounts to watch or do work. There are many more things that you can possibly get according to your preference. Websites such as Amazon, Walmart, Nike, and Macy's will be providing benefits to the purchasers when they've caught their eye on something. Discounts will approximately end right before Christmas arrives, so make sure to acquire any sort of gadgets.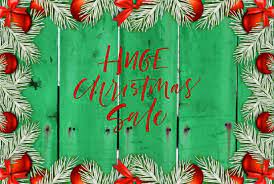 We talked about presents, and gifts to get during the holidays. However, what better way to get Christmas decorations to get in the jolly spirit? Target and a lot more websites online are giving you a chance to obtain lights, artifacts, and blow-ups for the exterior part of your house. Characters such as the Grinch, Santa Clause, Rudolph the red-nosed reindeer, and many more known Christmas characters will be seen outside many homes. Not only this, but you can still accessorize the inside of your home, and even your Christmas tree. As we look at Walmart's top "Holiday Time Christmas Ornaments Shatterproof", an online reviewer, Joy, says that the "red and white stripes added a nice look." Another review by Amanda says the "colors of the ornaments are so pretty!" There are more positive reviews located on the official Walmart website. Make sure to continue searching for high-quality decorations!
We've gone through clothing and decorations for your residency. However, these are just a few options you can look into for the time being. As said, you can look into more things that fit your persona or choice. Hopefully, you'll take the time to keep lurking for goods you are willing to get.