Super Bowl LVII
The Super Bowl pulled in quite an audience as the annual sporting event enticed viewers with an exciting match between the Kansas City Chiefs and Philadelphia Eagles. Also, this was  Rihanna's first time doing a live performance in 5 years and announcing her 2nd pregnancy. Also, Jason and Travis Kelce made Super Bowl history.
Rhianna came back with a bang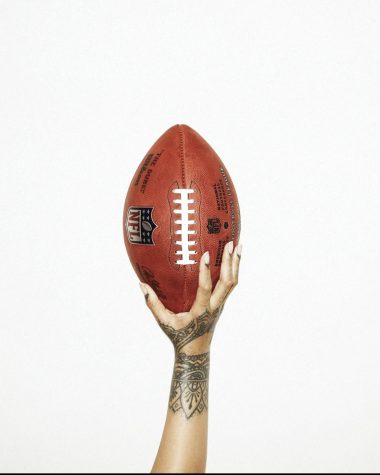 Rihanna put on a spectacular performance for the 2023 Super Bowl halftime show at the State Farm Stadium in Glendale, Arizona, giving away an unforgettable performance. It was a brilliant combination of smashes and bombshells. The show included her slower dramatic songs that crescendoed into her uptempo songs. The nine-time Grammy winner made her return to live music after a five-year gap at the US event, performing hits including " Diamonds ", " Only Girl in the World " and " B **** Better Have My Money ". Also, the singer announced her pregnancy with her second child after the performance. Rihanna came out in a bright red Alaïa puffer coat over a red Loewe jumpsuit and glossy bustier. The singer finished off her look with a pair of Maison Margiela x Salomon sneakers and her backup dancers aka the 'marshmallows' had on all-white puffy jumpsuits with black sunglasses. Instead of a solid stage, she went bigger, with multiple floating stages. Not only was she on a floating stage, but the stage moved and different levels were formed. Rihanna's halftime show averaged 118.7 million viewers while the Super Bowl itself only has 113 million viewers.
Kelce brothers make history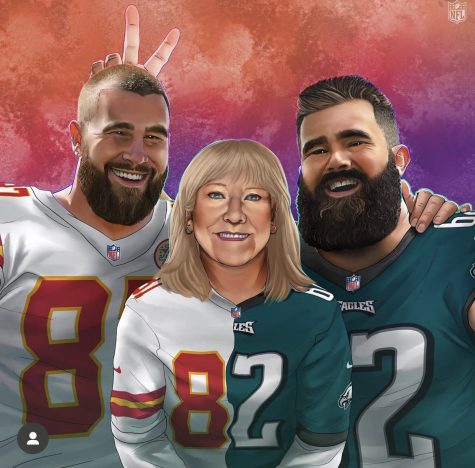 Donna Kelce is one proud momma, as her sons Travis and Jason Kelce made Superbowl history by being the first set of brothers to make it to the Superbowl at the same time playing against each other. " It's just been amazing that they 've both been able to get to this point in their careers and both enjoy the Super Bowl together, " Donna Kelce said in an interview with NFL Network. The brothers faced off in the Super Bowl for the first time the Philadelphia Eagles and the Kansas City Chiefs played each other on Feb. 12, 2023. In the major match-up, Travis and the Chiefs defeated Jason and the Eagles 38- 35. Jason hugged his little brother as soon as the game ended, and the two evidently shared many encouraging words.
This Superbowl was very memorable and was definitely one for the books.