The Turnover of Men's Soccer
With the AFHS men's soccer coming back better than ever, they're ready to win against other schools. They're working together, trying to be better for one another, helping each other out with tips on the court. The AFHS Men's soccer has a lot of potential on improving, especially with the type of players they have: they are determined, hard-working players that never backs down while being on that field. 
With the practices already here, the soccer players are putting in their all. They practice Monday to Friday, working on drills and doing plays. The soccer players, from what I've seen, have put in the effort that needs to be on the field.
Talking about the players, I got the chance to speak to Brayan Soto about how the team is all working together.
Brayan said, "We're learning new tactics at practice and we got good chemistry as a team. I'm feeling pretty good about this season. Everyone seems motivated and has a passion for the sport. We're ready to give it our all as a team this year; we gotta represent our school."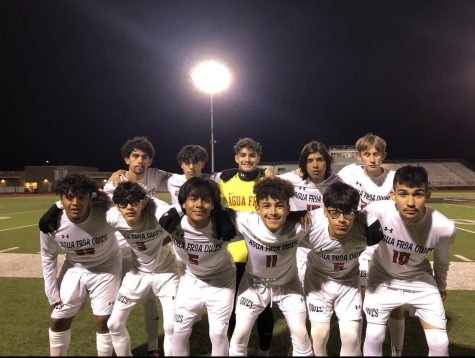 While speaking to some people who know Brayan, I got to see some clips of Brayan playing soccer for his club team and for the school. He seems to be all in for the sport and puts in his all and the effort he makes to try is outstanding.
With the words he said about his teammates, it really felt like there was something there, how he cared for his teammates and their outcome as players.
I also spoke to another player, Aslan Perez, about what he's looking forward to with the season starting.
Aslan said, "I am really looking forward to traveling away and being able to build a strong friendship with new and returning players."
Aslan Perez is a player on the J.V. team, and from the way he talks about soccer, it's something that nobody wants to lose their passion for. He always tries to put in the time and effort to be the best so that the coaches can see his improvements through the hard work he puts in.
At the time of writing this article, the AFHS varsity Men's soccer team is on a winning streak, so far, with 3-0. Hopefully, they stay having the winning streak as the season progresses. So go and support them as they hopefully keep this momentum for the entire season!