Christmas: More Than a Gift
Christmas is far more than just the way of giving or counting how many presents you have wrapped under the tree, it's more like the day of giving. Whether it be kindness, love, comfort, or even showing thanks to those that are involved in the life that you live. Christmas is a day that many people around the world greatly enjoy. Nothing beats waking up in the morning to the scent of chocolate chip cookies, mints, and love flowing around. This is one of many holidays where everyone can take the time to enjoy themselves and interact with friends and family for days on end. Even though the year has been rough and days seemed to never end, now there can finally be peace. So enjoy it. Enjoy everything and every moment that you can because you deserve all the happiness in the world.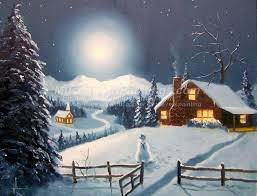 I love the smell of Christmas. The warm blanket wrapped around me as I stepped out of my room and tried to sneak some candy canes off the tree. There hasn't ever been a holiday that felt so magical and unreal to me as Christmas. Even as the day progresses and the older I get I can't help but laugh and smile whenever I see a Christmas tree, maybe even a stocking. I love seeing all the beautiful houses in the neighborhood decorated so beautifully. Hearing all the laughter and joy from those that surround me never fails to make me excited for the big holiday. And although I love gifts just as much as the next person, I also love the experiences and memories that come with them. Seeing my mom's face light up when me and my brother open our presents and how she tries to record every single second. I love the way my grandma stops by to visit and gives us hugs and smirks as she hands over our gifts looking extremely proud of herself. It's the sweetest thing ever.
After talking with a fellow student, Eriyana Young, she told me about how Christmas is one of the best times to come together with family and reminisce about all the memories that you've created together. No matter all that the long year has put you through, you're able to learn from every single decision, mistake, and downfall and use that to better yourself and grow. Family is one of the greatest gifts of all and family are people that are going to stick around no matter what. It didn't matter to her if the biggest gift under the tree had her name on it or not and she didn't only think of how much something was. What matters is the love that comes with it. The meaning behind it, the words in each card that engraves into her mind, and the thought behind each Christmas gift she received.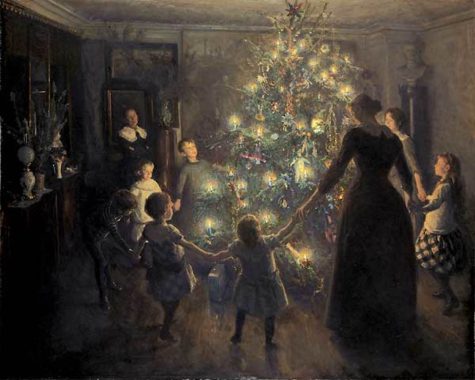 So take this Christmas to make those you love to smile and spread joy and love for the holidays. Stand and gather with those who give you strength. Give gifts of appreciation as well as receive them. Laugh and watch those shows you said you'd watch months ago but life and work got in the way. In the holly jolly year, looking at an elf with a holly jolly ear, we all sing our jolly cheers and celebrate all the jolly things all in one day of the year. Merry Christmas to all and for this special Christmas shall your happiness grow very big and tall. What comes to one shall come to all, you want a chandelier? Well, Santa shall give you a ball.